LAPEL, IN - Local business A Slice of Heaven Cakery will be taking part in the 30th Annual Gourmet Sampler at Mounds Mall on Sunday 13th April from 5pm - 8pm.
From the Gourmet Sampler Facebook Page:
This is the most exciting Gourmet Sampler yet... Yes... it is the 30th Anniversary... the 45th Anniversary of Madison County Special Olympics and we have over 30 restaurants participating... Wow.. the entire former Sears outlet will be filled with restaurants, sponsors and gorgeous floral arrangements, by Kathleen Flemming at Seasons of the Heart... Music will fill the air... thanks to Dan's Music for putting together the great music roster for us... as well as our Silent Auction items... For the first time ever we will have a LIVE AUCTION... Don't miss out... it starts at 6:30 and we will only have around 10 items in that list... so come and enjoy all the festivities of our event... Remember... this is a great Fund Raiser for Madison County Only... we support our Madison County Special Olympians... so come out and support them while you feast on many different restaurants of the Madison county/Anderson Area... Tickets are on sale now... get them early.. You can purchase them from any committee member, Seasons of the Heart, Anderson Rent All, Moneyhuns, Dan's Music,Edgewater Woods and Mounds Mall... $15.00 in advance and $18.00 at the door the day of the event... Children 4yrs to 10 yrs.. $8.00 ... Don't miss it... The best is Yet to Come...
Looks like it could be fun for everyone!
More information @ https://www.facebook.com/pages/Gourmet-Sampler/138712362961174
Staying local A Slice of Heaven Cakery also has Strawberry as the flavor of the month for cakeballs during April as well as Easter Egg and Easter Bunny shaped cakeballs.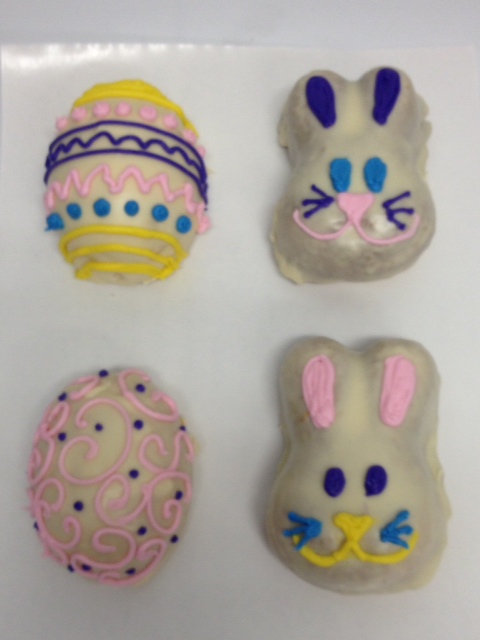 http://www.asliceofheavencakery.com/
You can find more information on this business at their Stony Creek Lifestyle listing accessible here.